If you're looking for a dental clinic in Fabreville, you should definitely consider Centre dentaire Birca, located right next door. In addition to the regular services provided by a neighborhood dental office, we offer a wide range of specialized services in various fields of dentistry.
In this article, we will focus on periodontics and endodontics, but we also provide aesthetic, orthodontic, and prosthodontic services to address your dental concerns, all under one roof.
We utilize the latest technologies, from an intelligent appointment scheduling system to the state-of-the-art CEREC system that creates custom ceramic elements for your mouth.
Our Clinic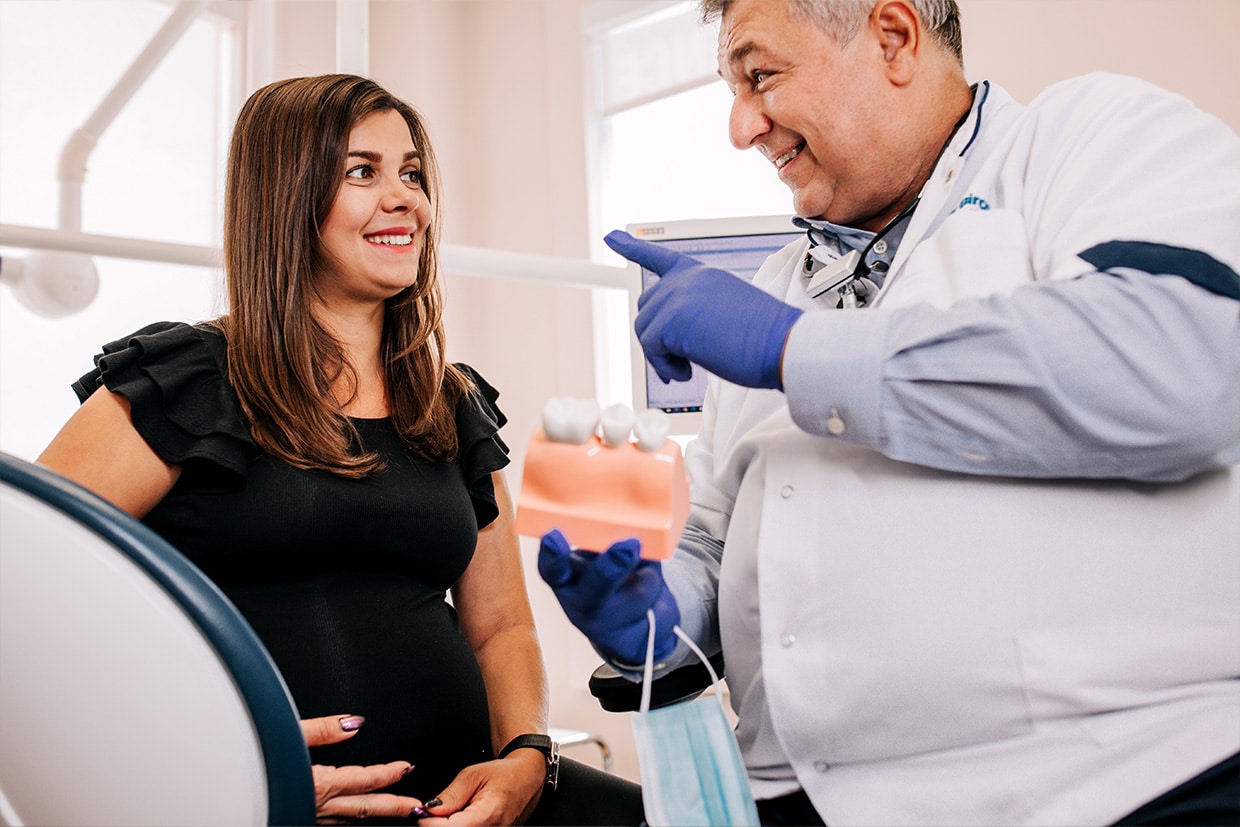 Being conveniently located near the intersection of Highways 15 and 440, in the heart of Laval, Centre dentaire Birca is just a short distance from Fabreville. So, if you're searching for a dental clinic in Fabreville, you should definitely consider our family dental clinic, which also serves as an emergency dental clinic and a specialized dental surgery center.
At our clinic, you'll find clean and safe facilities, which is particularly important during a pandemic. All our employees are well-trained in COVID-19 protection measures and equipped with all the necessary safety gear to ensure the well-being of everyone who visits us.
Behind these additional layers of protection, you'll find friendly and courteous dentists and staff who are genuinely concerned about your well-being throughout your visit. With a wide range of services available under one roof, you may avoid the need to seek another dentist elsewhere.
Our Technologies
As a 21st-century dental center, Centre dentaire Birca firmly believes that technology is the best ally in diagnosing and treating any dental condition in our patients, whether they are children, adults, or seniors.
An example of this is our CEREC technology, which is a comprehensive computer-aided design and computer-aided manufacturing
(computer-aided design/computer-aided manufacturing) system. It allows us to create a completely customized design for veneers, crowns, bridges, and implants on a computer, all tailored to your existing teeth for seamless integration.
Once the design is complete, the piece is created by the same computer system using porcelain. This increases comfort levels while reducing trial and error. It's a fantastic use of 3D technology to improve the quality of life for our patients.
Our Periodontics and Endodontics Services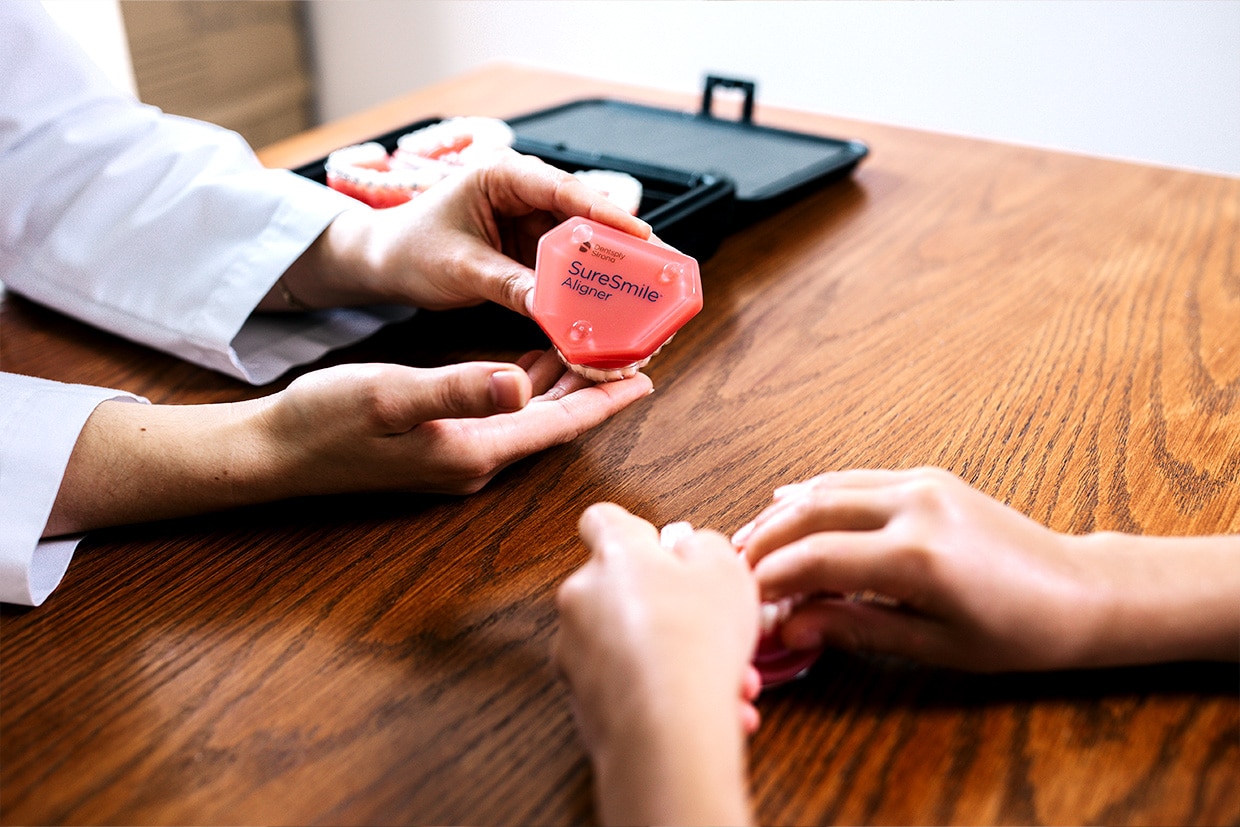 We are not just a family dental clinic that takes care of all your general, pediatric, or emergency dentistry needs; we are also a center of excellence for oral surgeries and all types of services.
Some of our most popular services revolve around aesthetics, from teeth whitening to implants, including veneers and other orthodontic procedures (such as teeth straightening with braces), and prosthodontics (replacement of teeth with a prosthesis).
But today, we want to focus on two types of interventions for which the skills of our competent professionals are often required: endodontics and periodontics.
Endodontics encompasses everything related to the inside of the tooth ("endo" is a Greek prefix meaning "within"). It involves when the dentist needs to work inside the tooth. The most well-known endodontic treatment is the famous root canal treatment, during which the dentist removes all living matter from the inside of the tooth's canals and thoroughly cleans them. Once the canals are completely empty, they are filled and sealed. The treated tooth is then restored with a crown to prevent any further infiltration.
As for periodontics, it relates to everything surrounding the tooth (the Greek prefix "paro" means "around"). Specifically, it concerns the gums and the underlying bone structure. Periodontics primarily treats two types of conditions: gingivitis (infection/inflammation of the gums) and periodontitis.
Gingivitis occurs when your gums are swollen due to infection or inflammation. The goal is to identify and treat the source of the infection. Untreated gingivitis can often progress into periodontitis. In such cases, the gums recede, exposing the base of the teeth. Since the base is not protected by enamel, it becomes highly susceptible to cavities. This not only damages the tooth itself but also worsens the periodontitis. Over time, the disease will not be limited to the gums; it will also attack the underlying bone structure, causing the teeth to lose their anchorage in the bone.
As you can see, Centre dentaire Birca is a one-stop destination for your dental needs, making us one of the top dental clinics in Laval.
Last Word
Whether you are looking for a dental clinic in Fabreville or anywhere in central Laval, Centre dentaire Birca offers a wide range of services for your current and future dental needs.
We are a family dental clinic, treating both adults and children, with a wide variety of specialized dental treatments to address your oral health issues.
Our experienced professionals utilize the latest technologies to diagnose and treat your dental problems, restoring your beautiful and functional smile.
Contact us today to schedule your next appointment.