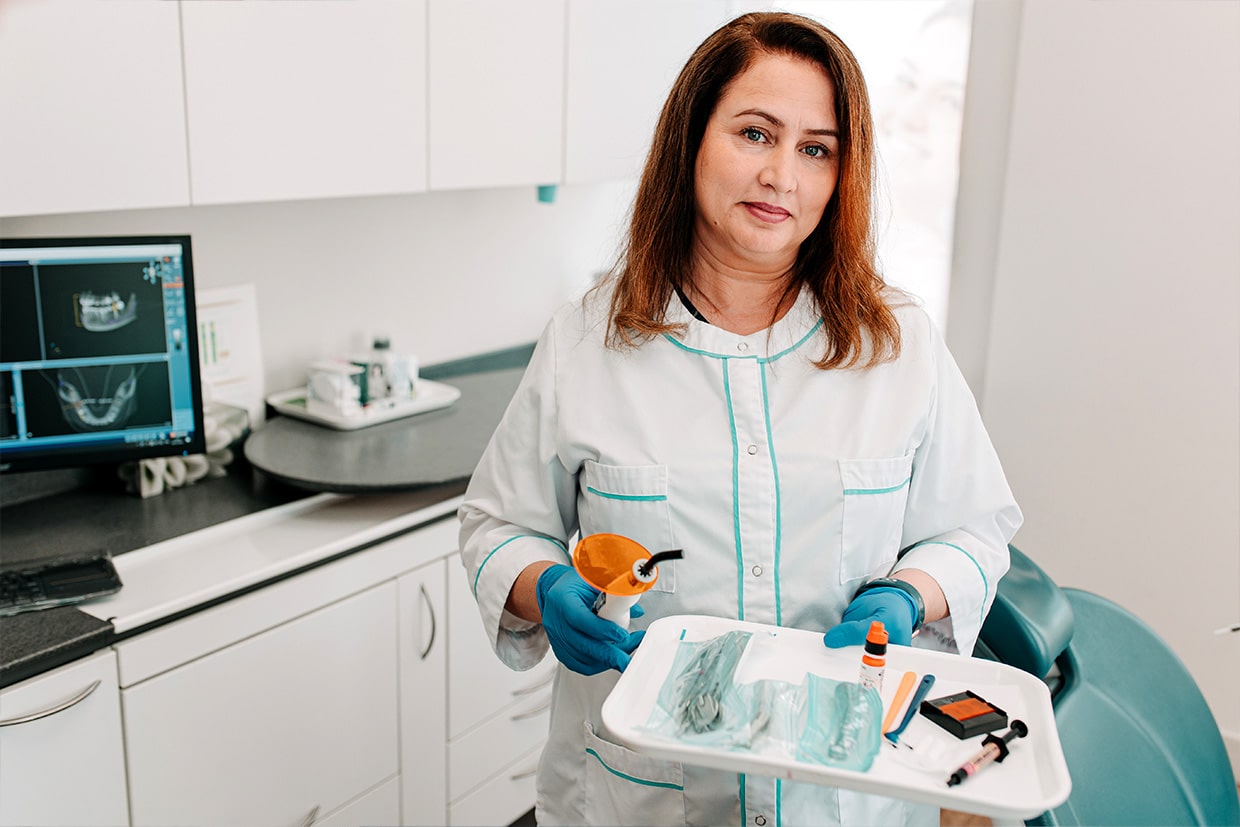 If you are looking for a dental clinic in Laval-sur-le-Lac, you might be frustrated to see the little selection you have, especially if you are looking for a complete one-stop shop to address all your needs under one roof. Hopefully, there is such a dental office easily accessible: Centre dentaire Birca located right in the centre of the Laval Island.
Our clinic uses the latest technologies to diagnose and treat your dental issues. From digital X-rays to the construction in 3D of your crowns, implants or bridges using CAD/CAM technology, we put the technology at your service.
We give you not only the standard and regular dental services you expect from your neighbourhood dentist, but also give you direct access to all the specialties you may need, all under the same roof. You will always be in the expert hands of our friendly staff, from your first visit to the end of your treatment.
Our Clinic
Since the Centre dentaire Birca is located right in the heart of Laval Island, near the junction of highways 15 and 440, it is easily accessible from anywhere on the island, including in just about 20 minutes from Laval-sur-le-Lac. That is why we are considered by many people looking for a dental clinic in Laval-sur-le-Lac.
Our professional and friendly staff will welcome you to our safe and clean facilities, and they will do everything to make your experience as positive as possible. We understand you visit a dentist often more by obligation than by choice.
But, by having all the general and specialized care under one roof, we simplify your entire experience, since you will not be referred to another clinic for a specialized treatment; everything will be handled by our skilled and experienced dentists and other employees.
Our Technologies
To serve you in the best and quickest possible way, Centre dentaire Birca uses the latest technologies to diagnose and treat any condition you have. Some treatments you will need will require some ceramic implements in your mouth, like a crown, a bridge, a veneer, an implant, and so on.
To achieve the most comfortable fit and the best quality, we take advantage of the latest technology in the domain. The CEREC system is a CAD/CAM system allowing us to design your implement with the help of a computer (thus CAD, computer-aided design). This will generate an implement that will match the appearance of your other teeth, while taking into consideration the new base this implement will be installed on.
Then, a machine (the CAM part, computer-aided manufacturing) will use this computer design and transform it into a 3D actual object, by shaping ceramic to the exact specifications. The result will be a piece matching perfectly, with a shorter trial-and-error adjustment process.
Our Services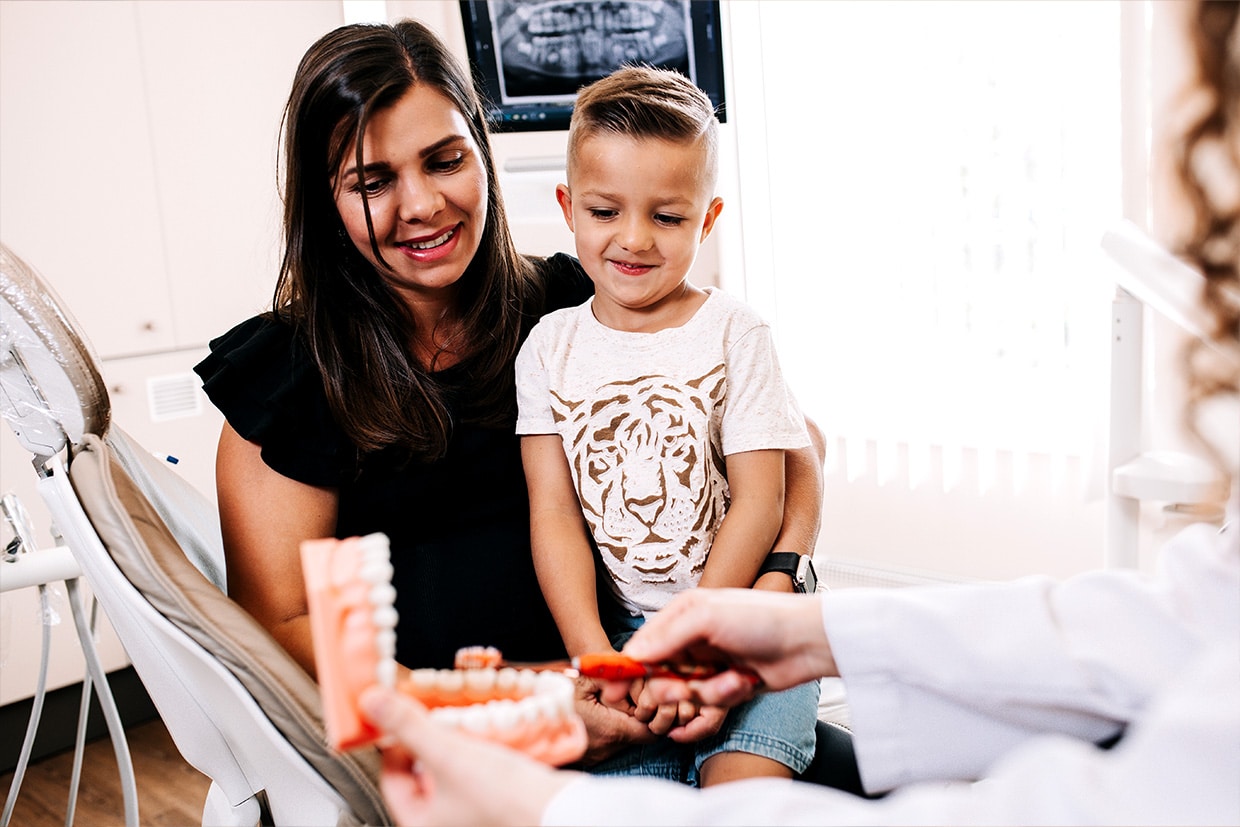 Since Centre dentaire Birca is a multifaceted dental centre, we offer you all the specialized services in various branches of dentistry, like endodontics ("inside the tooth", the infamous root canal treatment), periodontics ("around the tooth", with anything related to gums and bones), as well as all aspects of cosmetics: teeth whitening or veneers, orthodontics ("straightening the teeth"), prosthetics (replacing a missing tooth by a bridge or an implant, or full dentures), etc.
But we also offer you general dentistry services, like your regular check-ups and clean-ups for your recommended dental hygiene, your normal fillings, and so on. We take special care of senior citizens who are more sensitive to pain and whose gums are often more fragile.
We do pediatric dentistry, taking care of your children, since we are a family dental clinic. When dealing with children, especially when it is their first visit to a dentist's office, our friendly staff explains all the procedures we will do, using simpler words and accessories to demonstrate. Our goal is to reassure your children during their visit to a place filled with weird machines and sounds. Dentists are friends relieving them of pain, not torturing them with scary devices.
Finally, we are also an emergency dental clinic, offering you quick relief for your urgent needs. In an urgent situation, the first thing is to assess the situation and alleviate the pain. Once the pain is eliminated, the curative treatment can begin.
The combination of all these specialized services and the regular services offered by our dentists makes us the ideal dental clinic to meet your needs in Laval, easily accessible from Laval-sur-le-Lac.
Final Word
It might be difficult to find a complete dental clinic in Laval-sur-le-Lac, but there is one nearby. Only 20 minutes away along Highway 440, you will find the Centre dentaire Birca. We offer you not only the basic dental services for adults and children, but also the emergency services you need.
Our surgeons can take care of any problem by offering you specialized surgeries related to your teeth, your gums, your jaw, and so on. We are truly a one-stop shop with all the specialists you need under one roof.
We use the latest technology to get the right diagnosis the first time and relieve you of any pain.
Contact us today to schedule your next appointment with us and get to know our friendly and competent staff. You will be in expert hands from the reception area to the dentist's chair.