When searching for a dentist in the Montreal area, it's always preferable to find one near your home or workplace. Our clinic in Laval is perfectly located and easily accessible from Montreal.
We utilize the best technology available on the market to help diagnose and treat your dental problems, ranging from simple teeth whitening treatments to complex reconstructive procedures. We have numerous qualified dentists with years of experience in various types of dental surgeries.
Today, we will explore some of the aesthetic treatments that our dentists offer to give you a radiant smile.
About Our Clinic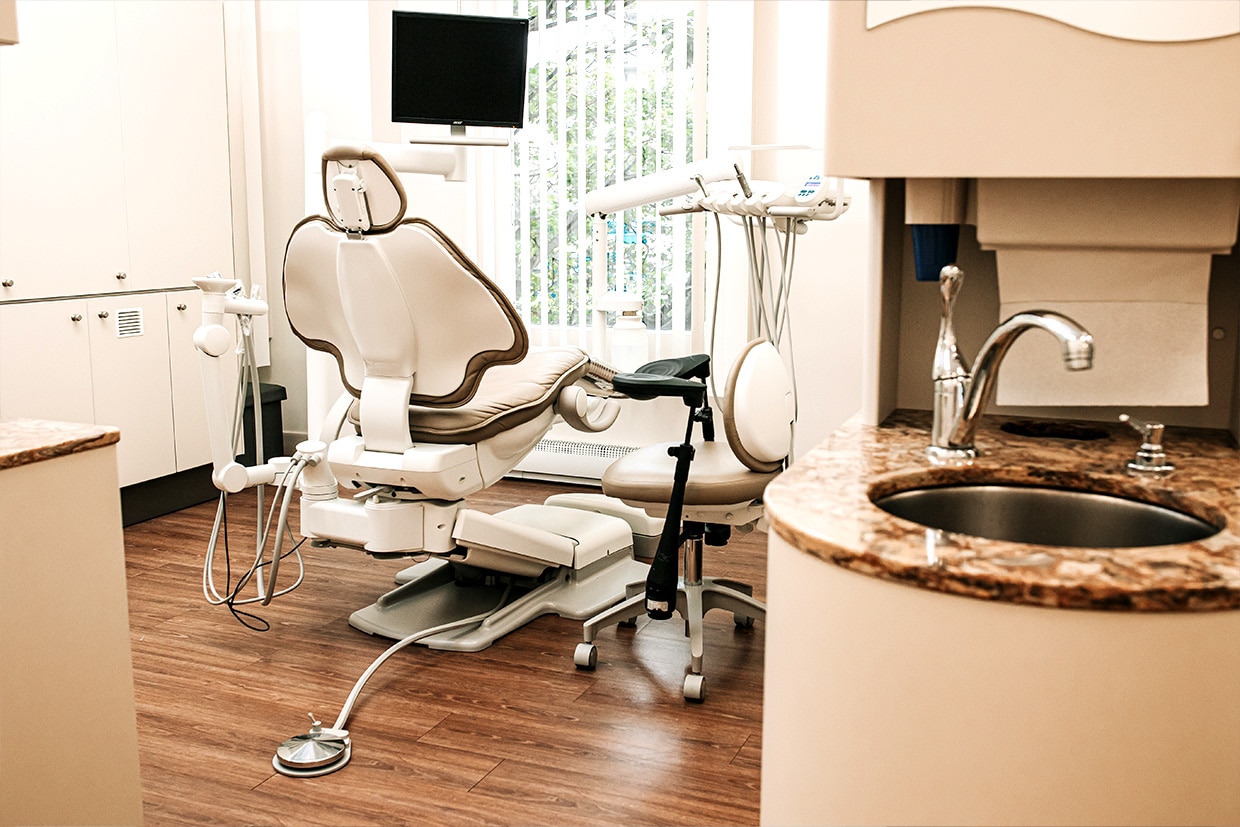 Centre dentaire Birca is a one-stop destination for all your dental needs, from routine exams to complex operations. We are a unique dental center with multiple professionals under one roof, utilizing the latest technology to provide you with better diagnostics, treatment, and faster healing.
We cater to both children and adults, addressing urgent and non-urgent, general and specialized dental needs, with our qualified staff trained in all aspects of oral health.
We offer a wide range of general and specialized services, including various aesthetic interventions, as we will discuss below.
Our Cosmetic Services
Cosmetic dental services play a significant role in modern dentistry. It can be as simple as teeth whitening or as complex as reconstructive surgery, such as prosthodontics, orthodontics, or implants. These services are all related to the appearance and proper functioning of your teeth. While teeth whitening is superficial, all other procedures described here are crucial and require genuine dental surgery.
Centre dentaire Birca is a dental clinic in the Montreal Area that has the expertise to treat all those conditions through experienced dental surgeons who have extensive studies and who have performed a wide variety of complex surgeries. It is thus not surprising that many other dental offices refer their complex cases to our clinic. Let us take a brief look at those services.
Teeth whitening is, of course, a procedure to restore whiteness to your teeth. That whiteness may have been lost for various reasons over the years. During the consultation at our office, we will be able to determine the cause of that change and suggest you the best treatment for your situation, based on the cause and your specific condition. Another solution to restore a white smile is to use veneers. There are different types of veneers for different uses. Our qualified dentists will be able to assist you.
Prosthodontics is the replacement of missing teeth with fixed prostheses to complement your remaining dentition. Some forms of prosthodontics cover veneers, bridges, crowns and implants. This is to restore the full functionality lost by the loss of natural teeth. This can be needed following extractions or accidents.
Orthodontics specializes in diagnosing and correcting badly positioned bones, jaws and teeth. This may include malocclusions, where the jaw is improperly positioned to allow the mouth to fully close. It is often caused by a congenital abnormality (present at birth or developed over time) or an accident. It is meant to repair the structure supporting your teeth.
Finally, implants are used to replace a tooth and return the appearance of a natural dentition. A screw is implanted in your jaw, and a false tooth is fitted on it. That is a permanent solution, but it requires lots of work and patience.
All these specialized services are in addition to our general, pediatric, and emergency dentistry services. We also do other types of dental surgeries, like periodontics (gums and bone structure treatment/correction) and endodontics (the famous root canal treatment).
With our extensive range of services, we excel as both an emergency dental clinic and a family dental clinic, positioning us as the most convenient choice to fulfill your dental requirements.
Our Advanced Technologies
At Centre dentaire Birca, we strongly believe that technology allows us to provide you with better treatments. The use of technology begins with our paperless appointment system and continues with our 100% digital radiographs.
But our technology also allows us to give you better care once you are sitting on the dentist's chair. One example of that is the CEREC CAD/CAM technology that allows us to offer you perfect custom-fit elements for your mouth that will look and feel as natural as your natural teeth.
With the CEREC system, we can design with a computer (the CAD part, for Computer-Aided Design) the perfect shape for your veneer, crown, bridge, or implant. The piece is then manufactured by the machine according to our design using computer-aided manufacturing (the CAM part, Computer-Aided Manufacturing).
Conclusion
As you can see, our expertise is vast and our dental services are varied. Our family dental clinic can help you with all your cosmetic dental needs, from a simple teeth-whitening process or the application of veneers to restore your perfect-white smile, to a major reconstructive surgery following accidents or birth defects.
Our dentists use the best technologies to diagnose and treat your problems, bringing you the best possible solution to recover your smile and your healthy mouth.
Do not hesitate to contact us today to see how we can help you improve your life.