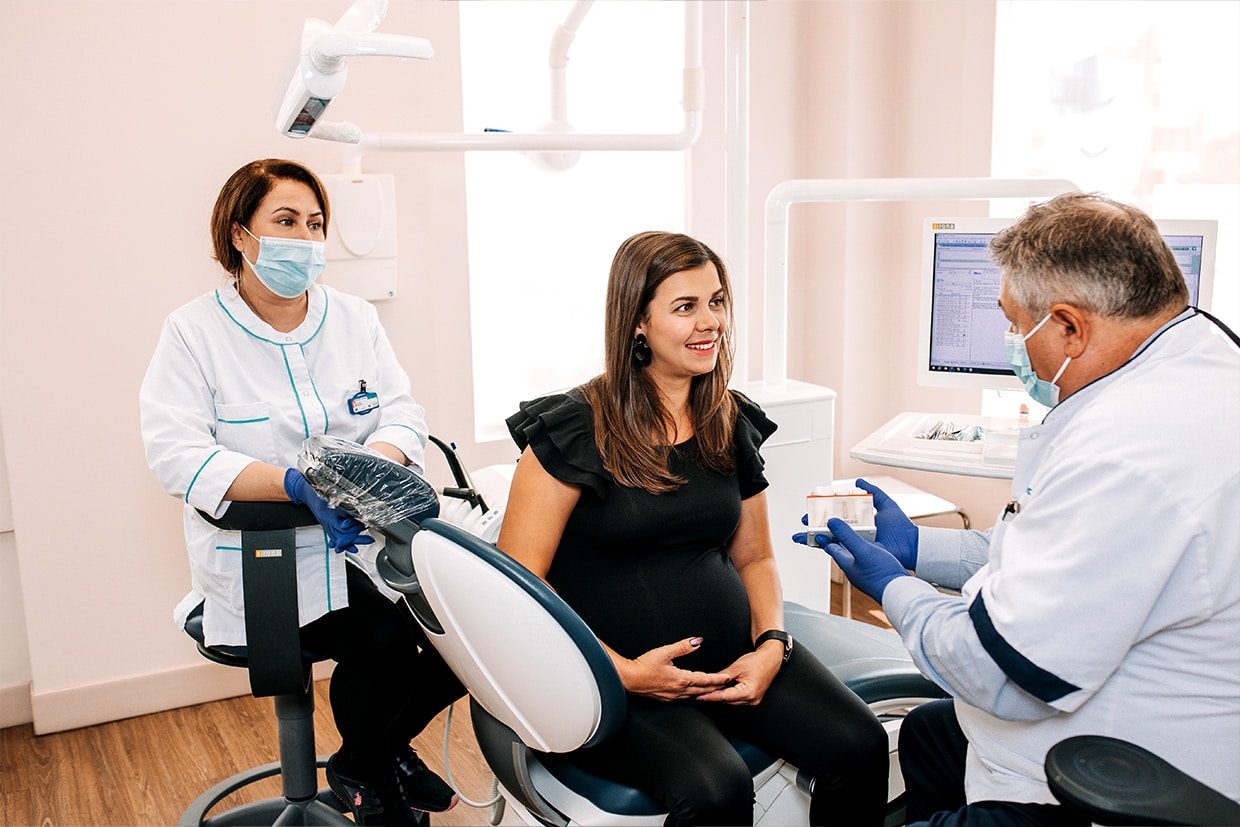 If you are looking for a dental clinic in Sainte-Dorothée, it would be a good choice to expand your search beyond your local corner dentists. Why? Because the choice is limited in your immediate surroundings, and you can have access to a multifaceted clinic very close-by. Indeed, Centre dentaire Birca is just minutes away from Sainte-Dorothée and it offers you a complete range of common and specialized dental services under one roof. Once with us, you will never have to go to any other location for your dental treatments.
Our dentists use the latest technologies to diagnose and treat any mouth problems, from regular cavities up to major corrective surgeries. We are really a one-stop shop for all your needs.
In this article, we will talk about the stunning CEREC technology and we will demystify two specialties: periodontics and endodontics.
Our Clinic in Laval
Although we are not a dental clinic situated in Sainte-Dorothée, our clinic is easily accessible from any location in Laval, including, of course, Sainte-Dorothée. We are in the heart of Laval, near the intersection of highways 15 and 440, next o the Industriel Boulevard. You can easily reach us by city bus and by car. If you come with your car, you can use our free parking lot before you enter our clean and safe facilities.
At Centre dentaire Birca, you will find an array of dentists able to tend your everyday dental needs, as well as specialized surgeries. You can find everything your mouth needs at a single dental centre, making us one of the best dental clinics in Laval. To accomplish their work, our dentists use the latest technology available to diagnose and treat you quickly and efficiently.
Throughout your visit at our clinic, you will be accompanied and assisted by our competent and friendly personnel.
Our Technologies
Centre dentaire Birca embraces new technologies, because we know how much they contribute in giving our patients the best care, and to ease their pain as quickly as possible. One example of that is our intelligent paperless appointment system that optimizes the appointment scheduling process. Another example is our digital radiographies, which provide us with quick and detailed images of your mouth, which is not found in just any dental clinic in Sainte-Dorothée.
But our most advanced equipment is the CEREC system, a CAD/CAM approach that allows us to quickly and efficiently create a veneer, bridge or implant head to fit your mouth perfectly. Reproducing the function and look of a damaged or lost tooth.
It all begins with a design on a computer (CAD: computer-aided design), where we create the new element to match both the neighbouring teeth and the base on which it will be applied or fixed.
This element is then created in 3D with another machine (CAM: computer-aided manufacturing) based on the design we created.
Our Services
Centre dentaire Birca, in addition to being a regular dental office that treats your most common dental issues such as cavities, is also a family dental clinic (treating children using a pediatric dentistry approach) and an emergency dental clinic. It is also a dental center that offers a wide range of services to meet your needs.
Below, two of these specialties will be explained to help you better understand them: periodontics and endodontics.
The word "periodontics" comes from the Greek prefix "peri" meaning "around". So, periodontics is the branch of dentistry that is focused on what is around the teeth. We are talking here about gums and bones (jaws). For example, it can be about swollen gum (a gingivitis). We need to understand the cause of the inflammation or infection and solve it. If not properly treated, gingivitis can lead to more serious problems: the periodontal disease in which the gums are retracting and expose the fragile base of your teeth to cavities and other problems. If untreated, the periodontal disease can get worse and cause a deterioration of the anchorage of the teeth to the jaw.
As for "endodontics", it is all about what is inside a tooth ("endo" is Greek for "inside"). We are then mostly talking about the canals of the tooth and the infamous root canal treatment. During this procedure, the dentist cleans and scrubs the interior of the canals to remove any living material conducting pain. Once they have been fully cleansed, the canals are filled up with an inert material. Finally, the tooth is capped with a crown to prevent any infiltration.
Besides those two specialties, we also have many treatments of cosmetic dentistry, from teeth-whitening to alignment and implants.
Final Thoughts
When searching for a dental clinic in Sainte-Dorothée, consider expanding your search radius a bit. This way, you will find a dental center that offers a wide range of dental services, whether they are general dentistry, pediatric dentistry, or emergency dentistry.
Centre dentaire Birca is also a dental center that offers not only periodontics and endodontics services but also a range of treatments related to periodontal surgery, orthodontics, removable dentures, ceramic crowns and bridges, comprehensive implant rehabilitation, or complete dentures.
As mentioned, our dental clinic is a one-stop-shop to meet your dental needs. Moreover, it is one of the dental centers in Laval that is easily accessible, regardless of your location on the island of Montreal or Laval.
Our staff works with the latest available technologies to provide you with accurate diagnosis from the start, including 3D radiography facilities (CBCT SCAN 3D), and to treat you effectively and efficiently.
Contact us today to schedule your next appointment at 450-663-0133.